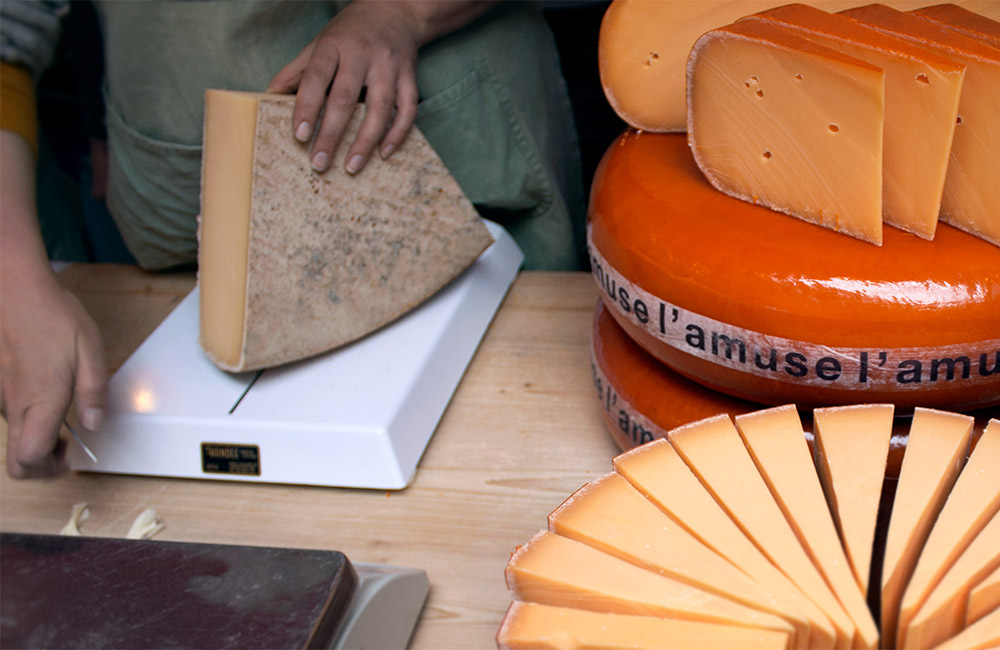 We trade at several weekly markets across London where our mongers will have a carefully chosen selection of cheeses available to buy. We will update our journal and social media with any occasional market closures or changes to market times due to weather or events.
Monday 10am-5pm
Tuesday 10am-5pm
Wednesday 10am-5pm
Thursday 10am-5pm
Friday 10am-5pm
Saturday 8am-5pm
Sunday 10am-3pm
Primrose Hill Food Market
Saturday 9.30am – 2.30pm
THIS MARKET IS CURRENTLY CLOSED UNTIL FURTHER NOTICE, WE'LL BE BACK WITH YOU AS SOON AS WE CAN.
Real Food Market @ Kings Cross
Wednesday 12:00 - 19:00
Thursday 12:00 - 19:00
Friday 12:00 - 19:00
Fine Food Market @ Duke of York Square, Chelsea
Saturday 10am -4pm
Venn Street Market, Venn St, London SW4 0AT
10am-4pm